Company Profile
Dancorp Exports
Dancorp Exports is a highly diversified international multi-commodity export company that actively obtains items from more than ten nations and markets them on all seven continents. We are reimagining global trade to be more efficient, sustainable, and responsible.
Dancorp Exports were founded in 2019 with our headquarters in Vancouver, Canada. We provide Argo Commodities, Building Materials, Herbs, Pharmaceuticals, Industrial chemicals, Seafood & Meat, Textile& Home Decor, and Woods globally. Together with our suppliers and buyers, we source products from producers, processors, and local suppliers. We physically market and transport commodities to our customers, importers, processors, wholesalers, and retailers all around the world.
We uphold the value for our trade partners by being engaged at every level of the supply chain, from local procurement to vast logistics and export operations through supply, import, storage, and distribution. We explore the arbitrage opportunities and under-utilized assets from North America, the Indian subcontinent, South America, and Asia, including Africa. We thus offer multiple commodities to our customers at a highly competitive price.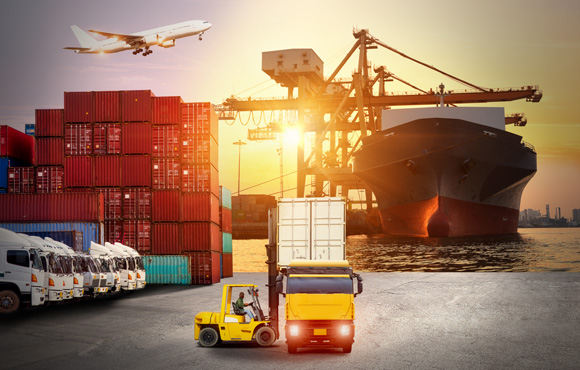 True partnerships provide exceptional results, especially when there is a common goal, shared ethics, and desire to co-create. Dancorp Exports strives for innovation throughout our value chains. We collaborate closely and jointly with manufacturers, farmers, and industrial experts to ensure product quality, safety, and customer satisfaction.
We offer a secure supply of products through land, sea, and air after stringent quality checks by the best quality control professional from the land of export. We also offer value-added services and customer assistance.
Supply chain
To match our customers' expectations, we provide digitally enabled, fit-for-purpose supply chain and technological competence. We supply products in an efficient, responsible, cost-effective, and sustainable manner.
Market Analysis
We render market analysis utilizing the most advanced methodologies, and sources to bridge the gap between the global producers and the potential buyers. We thus help in global market exploration and ensure legitimate profit.
Safety & Quality
We want all our products to be the first choice. Quality has been a ceaseless voyage at Dancorp. We closely work with local experts to assure product quality at different steps in our supply chain and shipment to meet international quality standards.
At Dancorp, we've been on a never-ending quest for excellence. We collaborate closely with experts to ensure product quality at all stages of our supply chain and shipment to meet international quality requirements. We take responsibility for the products by performing quality checks, risk assessments, and management before being shipped. Our constant endeavor is to provide technical expertise and enhance 'Customer Experience'.